Committee meeting of the cross-border cooperation program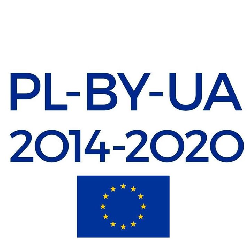 On December 8, 2011, the fifth meeting of the Joint Monitoring Committee of the Poland-Belarus-Ukraine Cross-border Cooperation Program 2007-2013 took place in Truskavets.
The meeting discussed the implementation of the Program in 2011 and plans for 2012. Information was provided on the activities of the Joint Technical Secretariat of the Program in Lviv.Was emphasized on the active information and advisory work of the representative office,which took place in2011: 14 seminars, 700 consultations, 7 open days.
Services provided by «Media Lviv» Company:
1. Willims Sound Infrared simultaneous interpretation systems:
- 2 new portable table cabin for translator
- 3 large area multi-channel infrared emitters
- 60 Infrared Receivers, translation was available in 3 languages (Russian, Polish, English)
2.Installation of a sound system
- 20 Proel Desktop conference microphones for meeting speech
- Audio mixer 8 channels
- Fender passport conference portable PA system bundle (150W)
- 1 AKGWireless Microphone