ІІ Forum of Local Self-Government in Lviv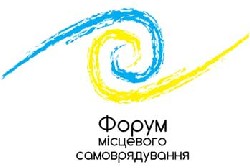 On 27 – 28 March in Lviv the II Forum of Local Self-Government took place which gathered more than 180 persons: leaders of local governments of Ukraine, its associations, representatives of central executive authorities, Ukrainian and international experts, representatives of diplomatic corps, international organisations including the Council of Europe. The Programme "Strengthening the capacity of local authorities in Ukraine" for the second time supported the Lviv City Council and co-organised the Forum.
The following themes were in the focus of the 2014 Forum: local self-government reform, dialogue between public authorities and civil society, e-governance, local economic development, financial capacities of local authorities and urban development policy.
"Self-governance is one of democracy foundations as it enables to form leaders, system, public responsibility". "Local self-government is a locomotive able to take Ukraine to the new development orbit". These statements by Head of the Delegation of the European Union to Ukraine, Ambassador Jan TOMBIŃSKI and Lviv City mayor Andriy Sadovyi became keynotes of the Forum
Services provided by «Media Lviv» Company:
Conference room:
simultaneous interpretation system to 200 people, English-Ukrainian translation

2 sound systems with a total output of 650 W

8 wireless microphones

1 wireless microphone headset for the speaker
Press conference room:
simultaneous interpretation system to 50 people, English-Ukrainian translation

sound system with a total output of 150 W

2 wireless microphones
Link to the source: www.slg-coe.org.ua