LVIV FINANCIAL FORUM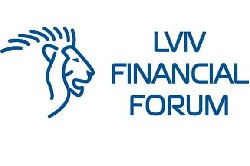 Lviv Financial Forum, which took place in Lviv on September 18 and 19, brought together more than 120 participants from Ukraine, the United States, the United Kingdom, Poland, Slovakia, Russia, and Georgia.
The event was organized by the stock exchange "Perspective" with the assistance of the Lviv City Council. The general sponsors of the Lviv Financial Forum were the group "Investment Capital Ukraine" (ICU) and self-regulatory organization Association of Ukrainian Stock Traders (AUST). The Delo.ua portal became the general media partner. Online broadcast provided by special media partners Espresso.TV and FinMaidan portal. The TV partner of the Forum was the Pershyy natsionalʹnyy TV Channel and the program «Persha shpalʹta».
Information partners Lviv Financial Forum: European Business Association, information platform for professional financial market players TRDATA, specialized Internet portal Cbonds and Public organization "ACI - Ukraine" and others. The Lviv Financial Forum was opened by representatives of the Lviv Regional Administration and the Lviv City Council. Stressed that the support of the regional authorities of this Forum is a continuation of the European integration policy of the region. Stanislav Shishkov, Director of the Perspektiva Stock Exchange, in his welcoming speech thanked the participants for their readiness to unite, to work and make Ukraine a prosperous and strong European state.
Speakers and participants of the Forum discussions:
Zherom Vashe, Head of the IMF Office in Ukraine
Oleksandr Shlapak, Minister of Finance of Ukraine
Andrzej Stopczynski, Central Bank of Poland, Financial Stability Department
Shevki Adjuner, EBRD, Director of Ukraine
and other famous financial figures.
The main purpose of the Forum was to discuss the most important issues for the investment community, providing comfortable opportunities to communicate with a large number of professional speakers. One of the key points of the Forum was the issue of intensifying the issue and circulation of securities of the municipalities.
Services provided by «Media Lviv» Company:
simultaneous interpretation system to 100 people

1 sound systems with a total output of 500 W with wireless microphones and desktop conference microphones for meeting speech

showing presentations on 2 projection screens 250х250 cm. with using a multimedia projectors 3000 Lm

Skype conference with Finance Minister Alexander Shlapak
online streem of forum events on Espreso.tv and YouTube